What We Do
Smart Buildings
|

Creating Environments That Care
Because we spend 90% of our lives in buildings, they should be perfect places for all we do. Smart buildings enhance the experience. Interacting with people, systems, and ambient elements, they learn from experience and real-time input. Using intelligent control, security, and energy management systems, we help factories and offices better support the industries they house. We help schools and hospitals have a great impact – all while increasing comfort, efficiency, resilience, and safety.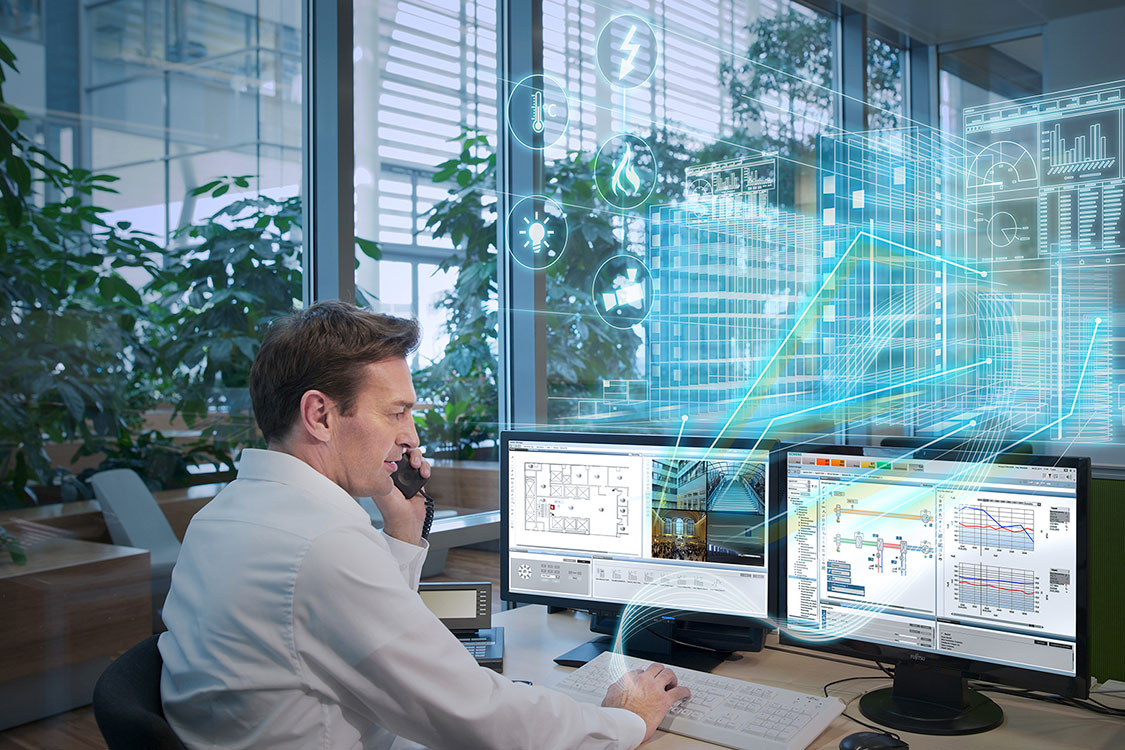 How Smart Buildings Evolved and How They Work
The Evolution of Buildings into Smart Buildings
The Interworking of Smart Buildings
Our Business Groups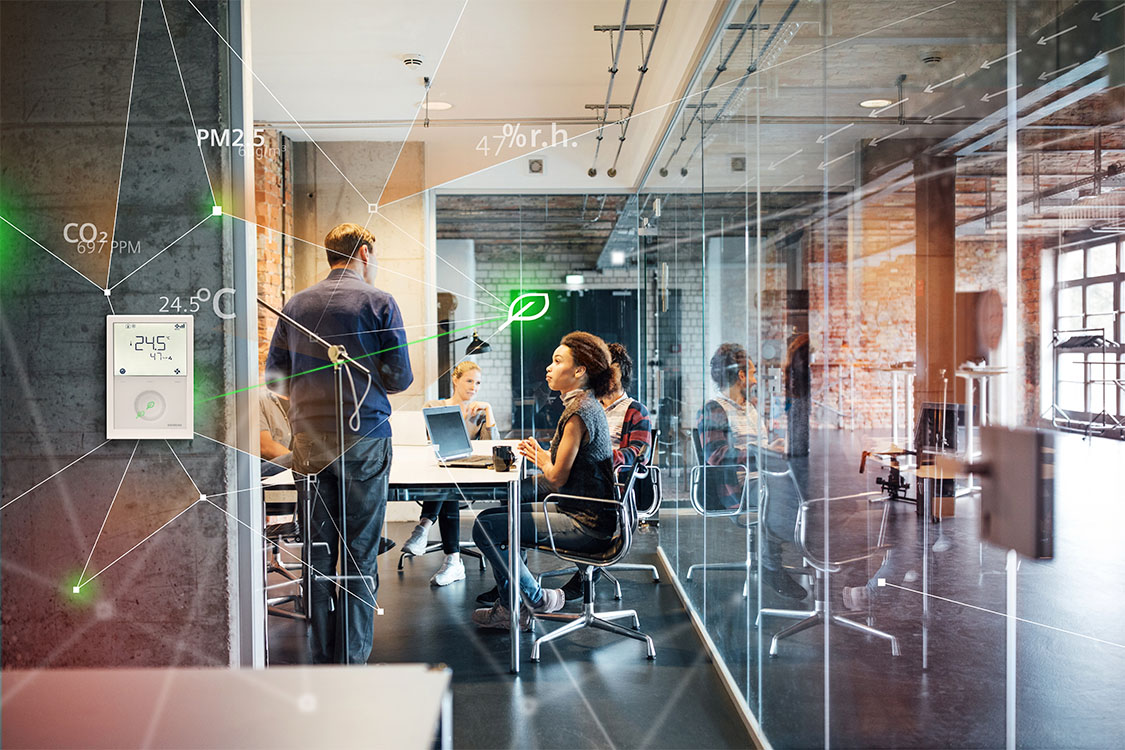 Building Automation
Whatever the size of the building, its purpose or application: Our comprehensive building automation and control systems portfolio allows us to perfectly tailor an automation and control solution to each project's individual needs. Openness and flexibility are the bottom line for all our systems. As a result, open communication protocols enable their easy integration with other systems and the option to modernize later on. Combining electrical and HVAC systems in a comprehensive, multi-discipline approach and designing for reliability – this is how perfect places become a reality.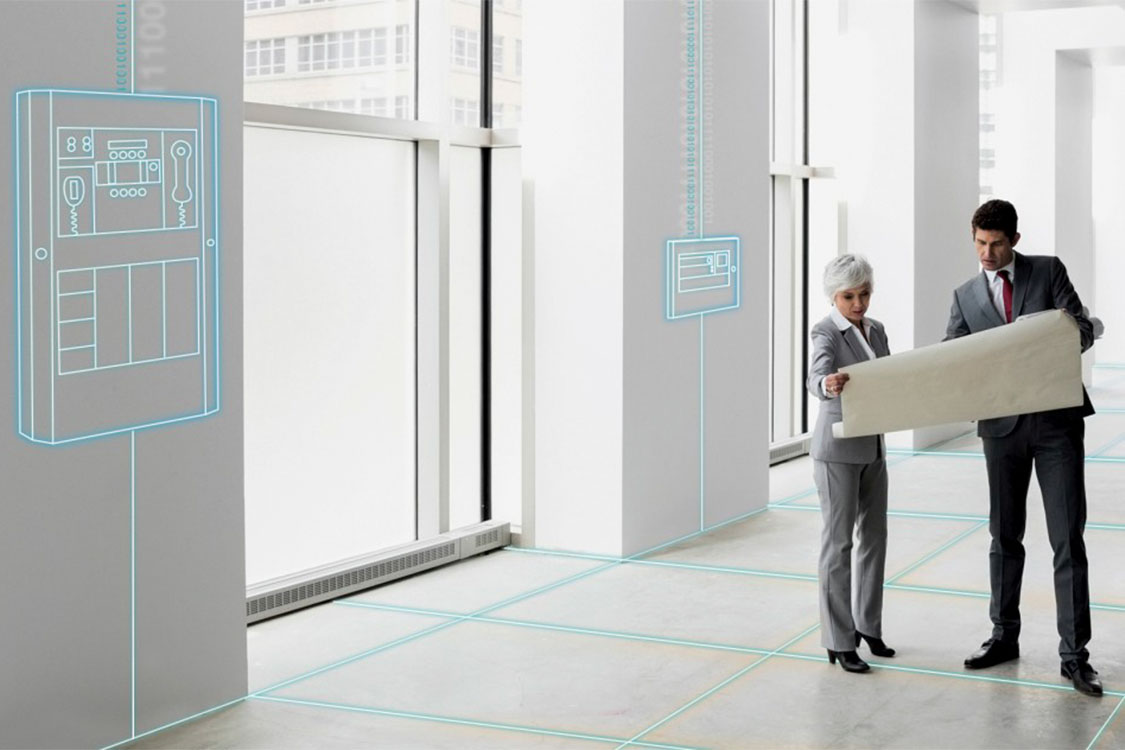 Fire/Life Safety
Fire safety involves many disciplines from detection, alarming, evacuation and extinguishing to danger and building management. Only if all of them are carefully geared to each other as well as customer's specific requirements can assurance be given that employees, visitors, guests and assets are maximally protected. We offer all the required products, systems and solutions from a single source to safeguard the continuity of our customer's business.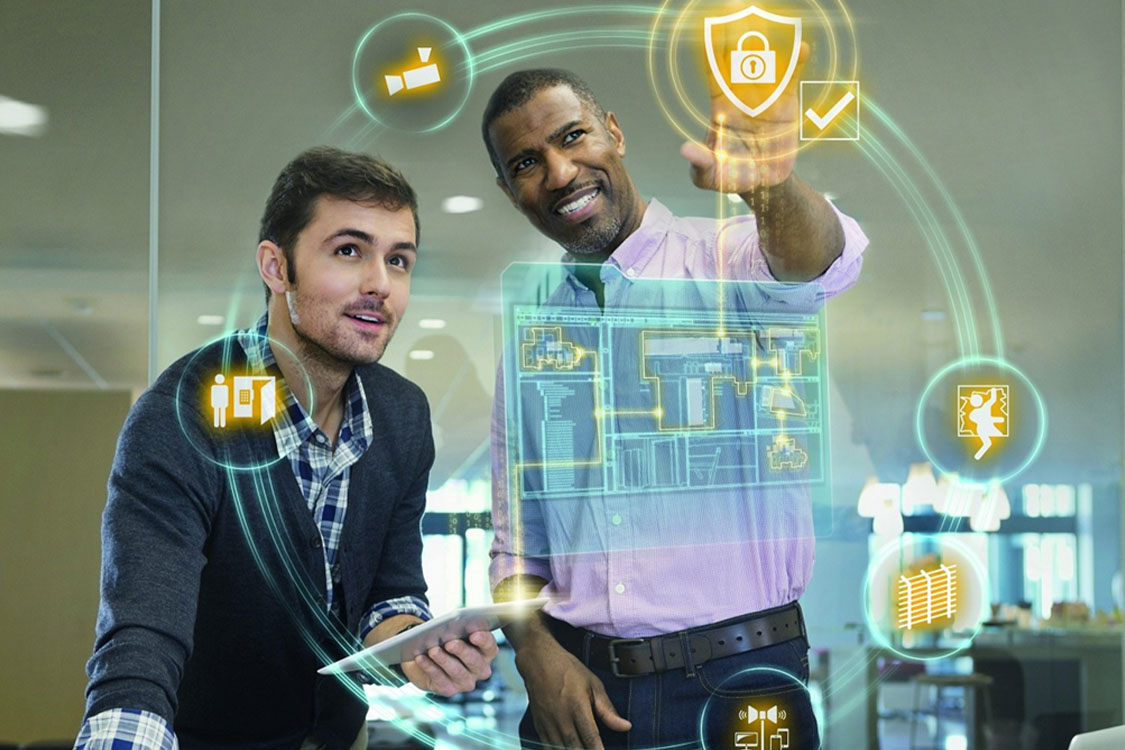 Security
Traditional security systems are isolated and hold you back from experiencing the benefits of a better building. These systems – often a patchwork of hardware and software – struggle to work together to reduce breaches, injuries, response times, and the risk of cyberattacks. In short, they are unable to create valuable efficiencies on their own. But it doesn't have to be that way. Integration can change everything and make security systems a cornerstone of smart buildings. Why are smart building so valuable? Because they offer new levels of data-driven and senor-enabled performance through deep system integration, predictive and condition-based maintenance, optimized efficiency and increased resilience and security.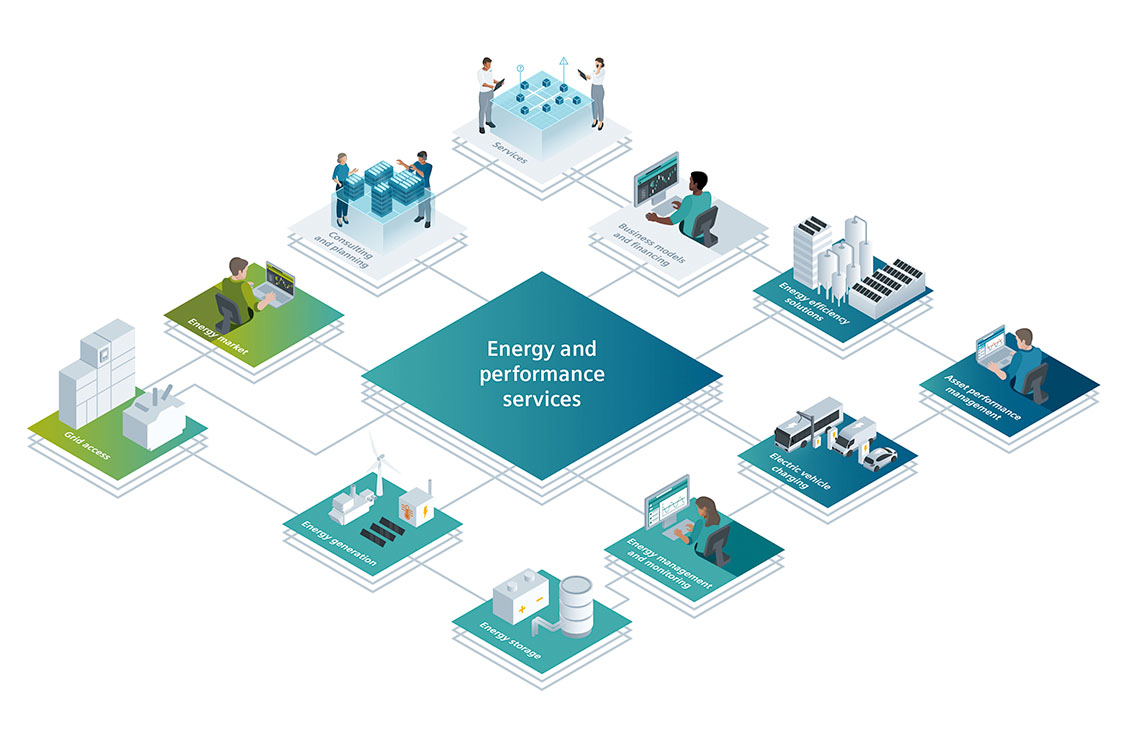 Energy & Performance Services
Buildings play a key role in how sustainably and competitively organizations fulfil their mission: they impact financial and reputational strength, service delivery capability, as well as employee well-being and productivity. It is therefore critical that buildings perform at their best. At Siemens, we know that energy and sustainability are key drivers of building performance. We bring together expertise, technology and services that lower operating costs and risks and reduce environmental impact. We do this by leveraging building data to optimize energy consumption, procurement and supply, as well as critical power quality so organizations can fulfil their mission better.
Vertical Markets We Make Smarter
|

Making an impact in all the Everyday Places
K-12 Schools
Helping create perfect places such as Pine Groove Middle School's partnership with Siemens allows an enhanced STEM learning environment. #CreatingEnvironmentsThatCare
Higher Education
Siemens helps Algonquin College transform their campus and meet their Energy Management & Sustainability goals.
Commercial Buildings
Positively impacting many in our society, Siemens helps the National Center for Civil and Human Rights reopen safely during the pandemic.
Hospitals
Creating an environment that supports the entire healing process, Siemens helps hospitals control critical environments from security, fire, energy management, and comfort controls.
Government (State & Local)
Transforming cities such as Deerfield Beach, FL from outdated to state-of-the-art infrastructure helps the environment and save money.
Data Centers
Online usage has soared driving organizations to evaluate transformative digitalization strategies to account for the surge in utilization. Strategies and technologies implemented today should service to accommodate for future growth and expansion.
Putting It All Together
|

What the Smart Building Looks Like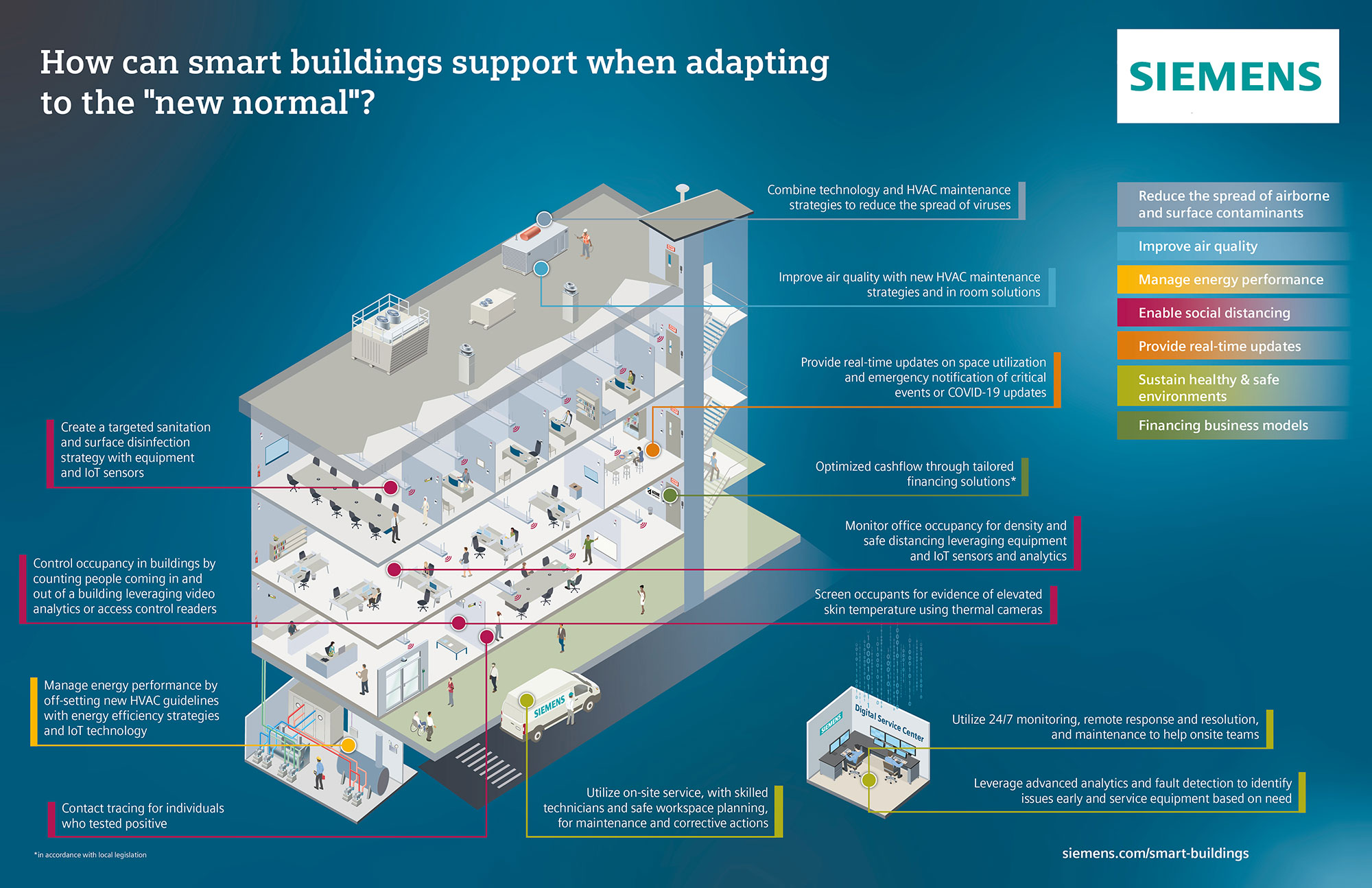 How You Can Make An Impact
No matter what role you have at Siemens, you make an impact. Whether you're an Engineer, Field Technician, Project Manager, Office Coordinator, or Financial Analyst, everyone together drives our innovation through diversity and inclusiveness.
Curious about what else Siemens does?